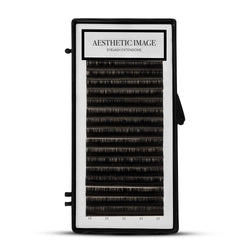 Chocolate Brown Lashes
These lashes have a gorgeous medium chocolate brown finish, perfect for clients with red or blonde hair or clients who don't want the deep black look. Our lashes are always created to the highest standard for upholding their curl, softness, and beauty.
Each strip of lashes includes the length listed on both sides for easier organization of your lashes!
Mixed tray including 16 strips of lashes.