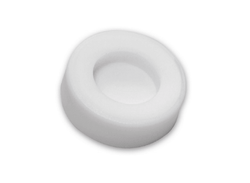 Mini Adhesive Cups
The Mini Adhesive Cups™ are made to fit 2 drops of adhesive perfectly. The way these cups are designed keeps the adhesive from getting gummy and curing during your lash appointment. You only need to dispense 2 drops at the first of your appointment and no need to replace the adhesive several times like a jade stone or crystal. With the mini cups, you will save time and adhesive!
Reusable or disposable.
Come in a pack of 20 cups.
If you are currently using a Jade stone or flat surface for your eyelash extension adhesive, read below of the many benefits of mini adhesive cups!