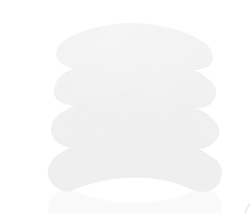 Mini Gel Pads
The mini gel eye pads fit the shape of the eye perfectly and stay secured in place during the eyelash extension procedure. Chemical-free to reduce irritations on the skin. Each sheet comes with 2 pairs of gel pads per sheet.
Completely lint-free
Bright white Thin and stay in place
2 pads included on each sheet.
Chemical-free
5 sheets = 10 pairs of eye pads.